8芯MPO(公头/母头)-MPO(公头/母头)40G OM3多模光纤跳线
接口:MPO
传输介质:MM
原产地:中国
发货港口:深圳
交付周期:请与销售确认交期
如果你需要了解更多的产品信息,请下载规格书
若要读取 PDF 文件,您需要安装
Adobe 阅读器
8芯MPO(母头)-MPO(母头)40G OM3多模光纤跳线
Item Specifications:
Connector

MPO to MPO

Gender

Female to Female

Fiber Mode

50/125

μm OM3

Jacket OD

3.0mm

Fiber Count

8

Wavelength

850nm

Cable Length

1m-30m

Jacket Color

Aqua

Cable Jacket

PVC

Insertion Loss

<=0.6dB

Durability

>=500 times

Return Loss

>=20dB

Operate Temperature

-40~75°C

Is_customized

Yes


Features:
Ø Eliminate termination errors, Min installation time
Ø Each cable is 100% tested for low insertion loss and back reflection
Ø Optimized performance - Elite MPO and discrete premium connector
Ø Support 40GBASE-SR4 in applicable parallel optics networks
Ø Compliant to IEC-61754-7 and TIA-604-5(FOCIS-5) standard


Applications:
Ø Data Centers with High Density Requirement
Ø Fiber Channel Storage
Ø Parallel Processing Applications
Ø Telecommunications and Backbone Installations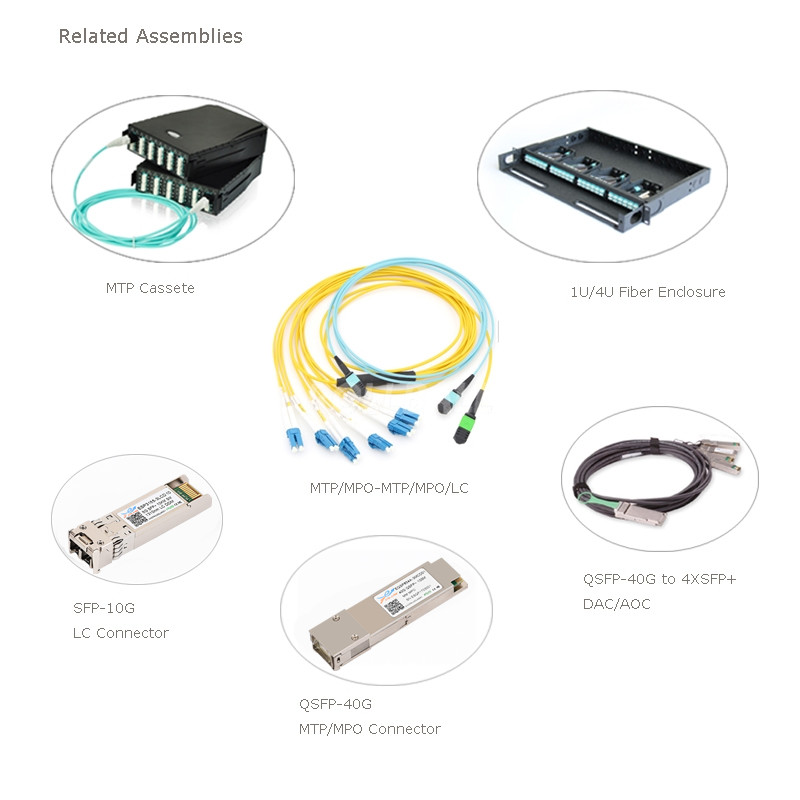 Fiber Optic Patch Cables:
ETU offers high quality fiber cable assemblies such as Patch Cords, Pigtails, Breakout Cables etc. All of our fiber cables can be ordered as Single Mode 9/125, Multimode 62.5/125 OM1, Multimode 50/125 OM2 and Multimode 10 Gig 50/125 OM3/OM4 fibers.
ETU also provides a full set of OEM services, such as fiber connector, length, color, fiber grade, specification, material, package etc. Please feel free to contact sales@etulinktechnology.com.


How to choose correctly the cable jacket: PVC, LSZH or OFNP?
Fiber patch cables are now widely used for indoor applications like buildings, factories, office parks, campuses and so on. Whether you choose PVC, LSZH or OFNP jacket depends on where you're going to run the cable.
The features of PVC, LSZH and OFNP Jacket are as follows:
Ø PVC cable resistant to oxidation and degradation, it is commonly used for horizontal runs from the wiring center.
Ø LSZH cable has a special flam-retardant coating, it is between floors in a building.
Ø OFNP cable is space within the building created by building components, design for the movement of air. It is usually work for vertical runs beween floors.

How to Choose The Right Fiber Optic Cable Type on OM3 or OM4?
The difference of OM4 and OM3 fiber mode as the following
Ø OM4 was developed specifically for VSCEL laser transmission and allows 10 Gig / second link distances of up to 550 Meters (compared to 300M with OM3).
Ø The effective modal bandwidth for OM4 is more than double that of OM3.

Ø For OM4 patch cable it is 4700 MHz.km while for OM3 it is 2000 MHz.km.
Certification: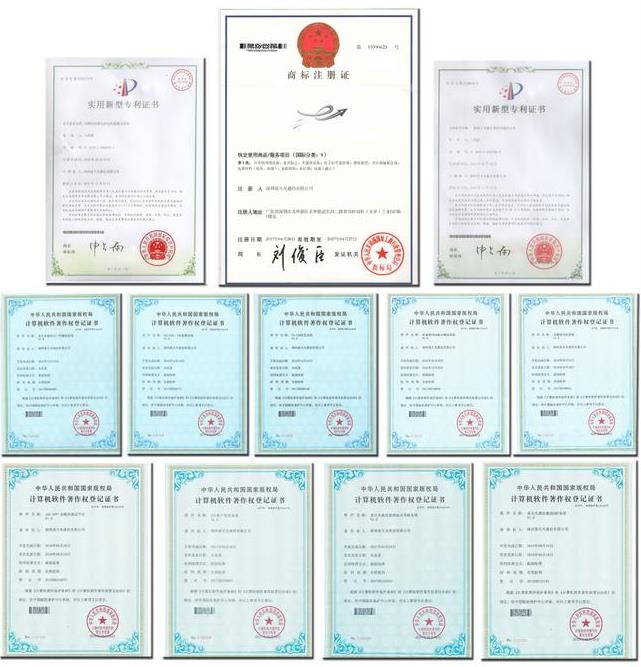 模块搭配推荐:40G QSFP+光模块 万兆多模光模块
上一个:12芯MPO(公头/母头)-MPO(公头/母头) OM3 50/125多模光纤跳线
下一个:LC/UPC-LC/UPC SM DX Armoured OS2 PATCH CORD